Microsoft and Sight Machine help Global 500 manufacturers improve profitability, productivity, and sustainability with production data across the enterprise.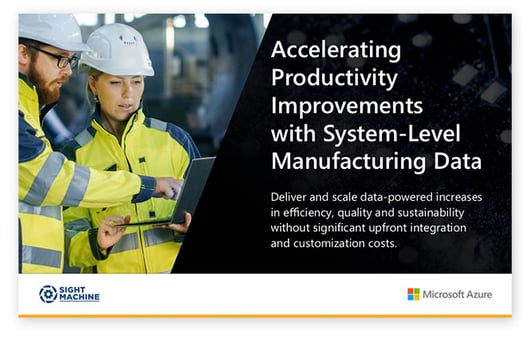 Our leading cloud and data-powered capabilities help manufacturers aggregate and contextualize data across disparate systems in real time, facilitating continuous improvement and the transformation to a truly digital organization.
Sight Machine on Azure allows manufacturers to intelligently connect people with processes and products, enabling them to make better operational decisions, faster. With system- level visibility and insights into the most pressing production needs, companies can now deliver and scale optimal availability, quality, and performance solutions across the entire production process.
Let us help you evaluate where your systems and data stand today—so you can be prepared for the demands of tomorrow.