Indranil Sircar of Microsoft and Jon Sobel of Sight Machine share insights on lessons learned.
Learn how supply chain leaders are only now beginning to understand the important role visibility into production and quality can have on optimizations.
By leveraging IoT and AI in supply chain, enterprise companies can build algorithmic decision making and automated execution to deliver disruptive capabilities and new business models. So how are today's leading manufacturers leveraging these capabilities to transform operations?
The webinar provides examples and lessons learned from leading manufacturers and help you understand:
What foundational elements are needed to deliver disruptive capability in the supply chain?

How are manufacturers leveraging production data to enable track and trace capabilities?

What are the lessons learned and best practices associated with digital manufacturing efforts to track raw materials, components and finished products?
---

Speakers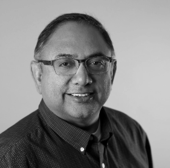 Indranil Sircar, Director of Business Strategy & Chief Technology Officer with Microsoft's Worldwide Manufacturing Industry Team
He is focused on shaping Microsoft's industry solutions by driving the full value of product innovation and roadmap to accelerate digital transformation and value to customers and partners. Since joining Microsoft in 2012, Sircar has been responsible for establishing and driving the company's strategy for the high-tech and semiconductor industry and intelligent supply chain, with a special focus on IoT, AI, Mixed Reality, Blockchain, etc.
---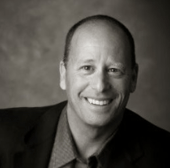 Jon Sobel, Co-founder and CEO, Sight Machine

Prior to founding Sight Machine, Jon served on the management teams of Calera, Tesla Motors, SourceForge, CBS Digital, and Yahoo. At both Tesla and Yahoo he served as general counsel and secretary. He holds an A.B. degree in public policy from Princeton University and a J.D. degree from the University of Michigan Law School. He received an MBA from Wharton and a journalism fellowship from the Poynter Institute of Media Studies.