Joe Terino and Peter Hanbury of Bain and Jon Sobel of Sight Machine share insights on lessons learned and successful implementations by manufacturers who are conquering complexity and making faster, smarter decisions to drive change that sticks.
By listening to this webinar, you can expect to come away with an understanding of:
Pitfalls that threaten successful digital manufacturing implementation efforts

How to overcome organizational and cultural barriers to change

Best practices of some of the world's most advanced digital manufacturers
Speakers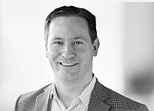 Joe Terino, Partner, Bain & Company
He leads Bain's Supply Chain practice in the Americas and, as a member of the firm's Results Delivery® practice, serves as one of the firm's leading experts on driving transformations and change management. He is also an expert in the firm's Advanced Manufacturing & Services practice.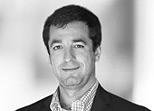 Peter Hanbury, Partner, Bain & Company
He is an expert in the firm's Telecommunications, Media & Technology (TMT) and Performance Improvement practices and the leader of the Manufacturing Excellence practice in the Americas. He primarily advises leading technology companies on strategy and operational excellence.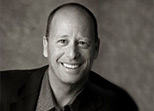 Jon Sobel, Co-founder and CEO, Sight Machine
Prior to founding Sight Machine, Jon served on the management teams of Calera, Tesla Motors, SourceForge, CBS Digital, and Yahoo. At both Tesla and Yahoo he served as general counsel and secretary. He holds an A.B. degree in public policy from Princeton University and a J.D. degree from the University of Michigan Law School. He received an MBA from Wharton and a journalism fellowship from the Poynter Institute of Media Studies.