For many manufacturers, the value of IIoT is clear: drive more productivity and quality from plants.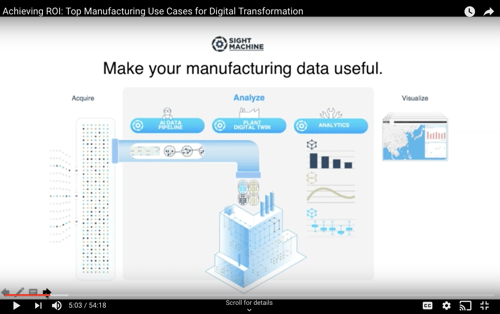 Jon Sobel, co-founder and CEO of Sight Machine, and his guest speaker Andrew Hughes, Principal Analyst of LNS Research, share real-world ROI use cases in digital transformation that not only outline a path to success, but also shed light on additional benefits that might otherwise go unnoticed.

During this session you'll learn:
Key use cases that are delivering business benefits today
The obvious (and not-so-obvious) ROI opportunities
Lessons learned from real-world initiatives

Watch it today!